Usually Female Friday is reserved for women from history some famous, others infamous and most forgotten however this Friday will celebrate a modern woman. Drumroll please.
And the Female is
Bethenny Frankel
I'm sure everyone knows about her Skinnygirl brand, her reality shows on Bravo that include Real Housewives of New York, Bethenny is Getting Married, Bethenny Ever After.
So why did I chose her?
Because she is someone I would be friends with. Her quick snappy mouth, her nonsense attitude that still is fun and strength. I like not easily insult but a comment because I let loose the F word like people say, well, Like. We're like minded. She wants to move to LA so do I but I too have a life in New York. Besides, that I've learned things from her. Hell, I'm a skinny girl now even though I have a cake cooling on my kitchen counter.
I think we can all relate to some part of her life. Either, you struggle on where your career is heading and making it grow, dating, marrying, marriage and motherhood. Our paths might have been different, road bumps and detours in different points in our road but we all follow the same route.
During this time, we must celebrate women and ourselves. I purchased here books from the first and was thrilled when she got her own show, enough with those other "Housewives". Bethenny is someone who will tell you straight and her advice can be applied immediately. None of that washy secret-crap.
Also she has a life that I would like, career, husband, child and dog. My dog would be a Cavailer King Charles Spaniel.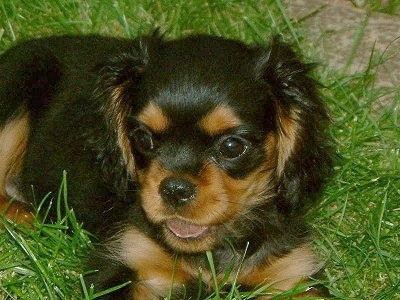 Only difference it will be my life, built by me. And the greatest thing I like about Bethenny is that she shows you that you can end up there. So right now, I'll enjoy the journey and watch Bethenny, Bryn and Jason.